We all love a trend, whether that's a popular flawless foundation or a color-changing lipstick. The beauty community loves trying out new products and raving about known favorites. Have you kept an eye (or two) on the colored contact lenses that are trending? Well, if you haven't, don't worry we have collected together 20 trending colored contacts that you'll want to try out ASAP.
Colored Contacts Are A Big Trend In The Beauty Community In 2023.
If you love to watch makeup transformations or even create them yourselves, then you will know the hype over colored contacts. You simply cannot complete your look without changing your eye color. Take Abby Roberts for example, she is a popular UK-based creator who makes incredible looks that wouldn't be as effective without her colored contact lenses. She recreates movie favorites like Alice and Rosalie from Twilight, taking on that vampire stare with her piercing color contacts!
Gabrielle on TikTok is another fantastic example. She is known for starting the siren makeup trend and making her transformations pop with a variety of different colored contacts. Thousands of people have taken these trends and put their own spin on them, making the beauty community explode with creativity and of course, colored contacts.
Colored Contacts Are A Fashion Statement
Now you don't have to be big into makeup to hop on this trend, because colored contacts can be used as a total fashion statement. Wearing a vibrant outfit? Pick a vibrant-colored contact to match! Take Kim K and Kylie Jenner for example, they tend to top off their Met Gala outfits with colored contacts, because nothing screams fashionista more than a dressed-to-impress iris!
Even makeup artists use these as fashion statements in movies. They not only create a character with prosthetics, makeup, and wigs but go the extra mile and add in colored contacts. Take the Witcher for example, Henry Cavill's makeup artist has added yellow lenses to fully incorporate his character from the books. Without his yellow eyes, he wouldn't quite look like the Witcher we all know and love.
Trending Natural Colored Lenses To Try In 2023
Okay so not everyone can just walk into the office with a blue siren makeup look on or, with bright yellow eyes and take on their inner Witcher day-to-day. But that doesn't mean you can't take part in this big trend. There are some fantastic natural-colored lenses out there, so if you want to dress to impress but still look human you absolutely can!
At Solotica we have a range of different lenses, from the most beautiful natural lenses to those with limbal rings for that little bit more definition. Whether you want to dress like Emily in Paris and match your impeccably designed outfits, create a jaw-dropping makeup transformation for TikTok or, simply just switch up your natural color, we have the colors for you!
Subtle And Nude Colors
So, you want something a bit subtle but still noticeable? We have plucked the best natural and nude colors from the inspiration that is Brazil. With earth-like browns and warming hazels, we have some of the very best nude colors out there. If you want something dark and mysterious, then Aquarella Tupis Brown color contact lenses are a great choice. They don't have a limbal ring for a soft natural look, but if your natural iris is usually lighter then this is the perfect way to subtly darken it. Think dark cacao and a freshly brewed espresso, a deep warming shade.
Embrace natural beauty with Natural Colors Agata contact lenses. Designed with a beautiful ombre effect that almost looks like an Empress butterfly wing. A completely jaw-dropping color that enhances your natural brown color and adds that extra added detail. You'll find a slight limbal ring with this lens to create that ombre effect.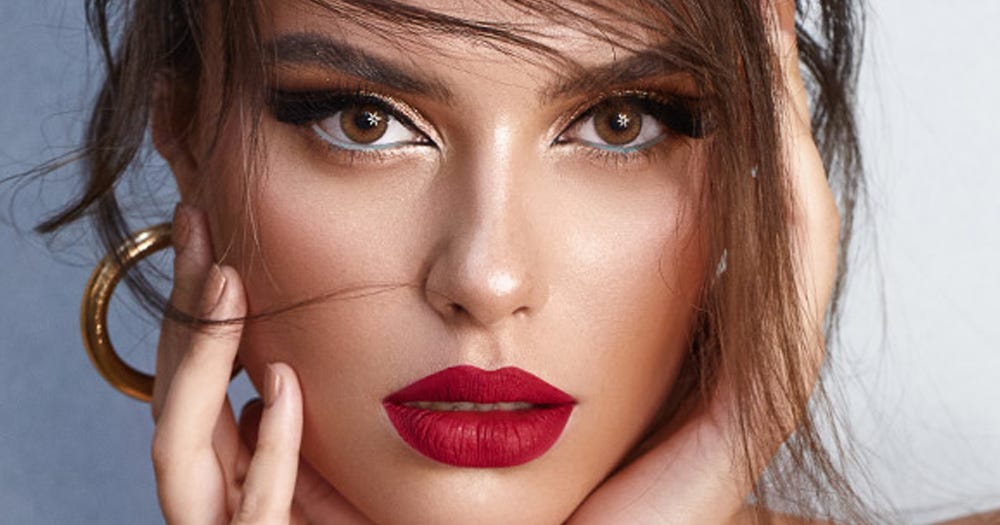 Channel your inner goddess with these next lenses! Hidrocor Avela colored contacts are a wow-worthy light hazel shade. If you have a deep dark naturally brown iris, these are a fabulous way to enhance them and add a lighter lift. Perhaps you are creating a golden makeup look and want to lift the natural color you have. These are perfect to brighten the eye and put focus on the windows to your soul!
Our Aquarella Sienna Brown colored contact lenses are another magical ombre effect shade. They are naturally lighter than our previous deep shades, with mixes of hazels and browns. These lenses give off a sophisticated and chic vibe. Match these with a smokey eyeshadow look and you will simply look divine! Because of the blend of colors in these lenses, they work with every skin tone.
Another deep chocolate brown option here, Aquarella Castanha Brown lenses don't have a limbal ring for a stunningly natural look. Pair these with a super bright eyeshadow look for optimum impact. If eyeshadow isn't your thing, a rich red color lipstick shade will be magical with these lenses. These contacts are suitable for daily wear for up to three months, so if you want to stick with this change for more than a day you can!
Warm And Enhancing Colors
The Ice Queen from Narnia isn't the look you're going for? Okay, then you need to see these warm-colored contact lenses. Embracing the warmth from our mother nature, these naturally enhancing colored contacts will level up your iris game and put you in the running for best dressed!
Hidrocor Mel lenses are a fresh green-colored contact that doesn't have a limbal ring so you can feel more natural. This lens will pair very nicely with a sunset-colored eyeshadow look. If you are wearing a warm-colored outfit in red or orange, they will pop beautifully. If you love these contacts so much that you want to wear them every day, you can (for up to a year anyways).
Mesmerize your friends with Aquarella Dandara Hazel contact lenses. They come in a bright hazel color and without a limbal ring, giving them a natural light-lifting effect. They are ideal for enhancing your naturally dark eyes, making them shine brighter than Rhianna's diamonds. Pair these with a silver outfit, the more sparkly the better. Your future is bright with this look!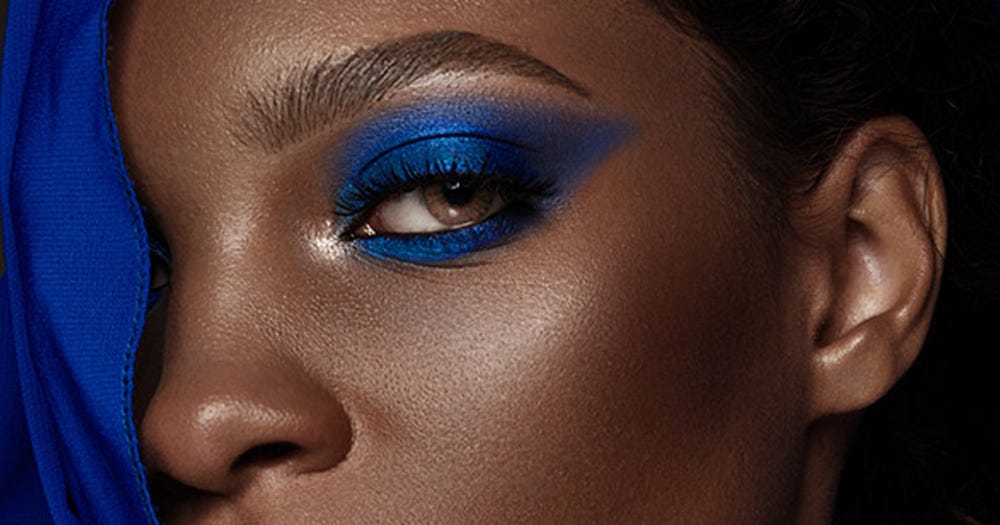 The Amazon rainforest is the inspiration for these next lenses! Hidrocor Rio Buzios lenses are a dark green forest-inspired shade. There isn't a limbal ring and you can wear them for up to one year. These lenses can work with a variety of looks. If you are creating a forest fairy makeup look, or simply matching them with a green dress. You will honestly look drop-dead gorgeous with these lenses.
Dazzle your friends with Hidrocor Ocre lenses, that bring a light brown shade to the mix. Naturally, without a limbal ring, they create a lighter effect on your iris. Ideal for putting on top of a naturally dark eye. The possibilities of these lenses are endless, pair them with a blue outfit or even a red. With their naturally warming brown shade, they can work well with anything! A great idea if you are mixing and matching colors.
The Amazon Rainforest is a popular choice for inspiration with another set of our lenses fully inspired by the natural beauty of the lungs of the world. Aquarella Amazonia Green contact lenses are almost a pastel color green, creating a soft and colorful look. Again, this shade works very well with all skin tones, so if you are umming and aahing over them, just take the plunge! You can wear these daily for up to three months. If you want to match this with a silvery shimmer eyeshadow shade, then you will have the perfect match.
Rich And Opaque Colors
This selection of lenses is slightly more striking, they are filled with strong magical colors that pluck the spellbinding colors of nature and put them into your eye. So, if you are looking to make a statement with your make-up and your outfit, then you might want to check these out.
Can you hear a siren calling? Hidrocor Jade contact lenses are ideal for a seawater look. They are an emerald-green color without a limbal ring for a natural look (as natural as a bright blue siren look might be). Do not worry though these aren't solely for crazy makeup ideas, you can pair these beautifully with a soft brown colored outfit to keep the emphasis on your eyes.
If you want a rich earth-like color, then Aquarella Cambuci Green color contact lenses give you the ultimate earth-green look. They can be worn for up to three months and have a 38% water content for a comfy feel. If you are looking for cosplay inspiration, then these lenses are the perfect Poison Ivy color, a fun Halloween look that is a favorite amongst celebrities.
Aquarella Alegria Gray contact lenses give you a gorgeous light blue-gray color that will transform a blue outfit look to the ultimate next level. Make your irises look like the bright blue sky on a sunny spring morning. These lenses will add a sparkle to your eye that will wow anyone looking.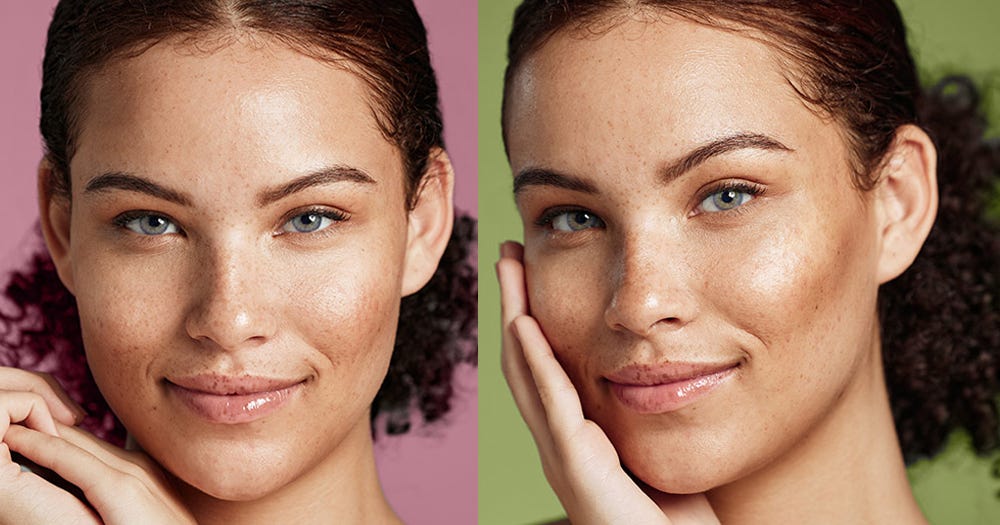 If you want something simply outstanding, Natural Colors Cielo lenses are the ones for you. They have a beautiful dark blue limbal ring that blends into a lighter blue and slight green color. This makes them one of the most stunning natural shades. You can even wear them daily for up to a year.
Subtly incorporate the rarest eye color of the world into your iris with Hidrocor Rio Ipanema lenses. A brilliant blue limbal ring that blends into a green iris color. This shade is simply dreamy and can be worn for up to a year. Pair these with a black outfit for the best effect. Inspired by the sandy shores of Rio these wonderfully natural lenses are one of our best sellers.
Striking and Bold Colors
Strike a pose and startle the crowd with these incredibly shocking colors. They are some of the boldest shades that create a stand on their own or are paired with a makeup look to add some serious detail.
Sparkling like a crystal, our Hidrocor Quartzo lenses are bright and unique. Without a limbal ring, for an extremely natural look. They combine grays and blues to give your iris the most mesmerising look. These are also great for all skin tones, so you can all slay that iris change.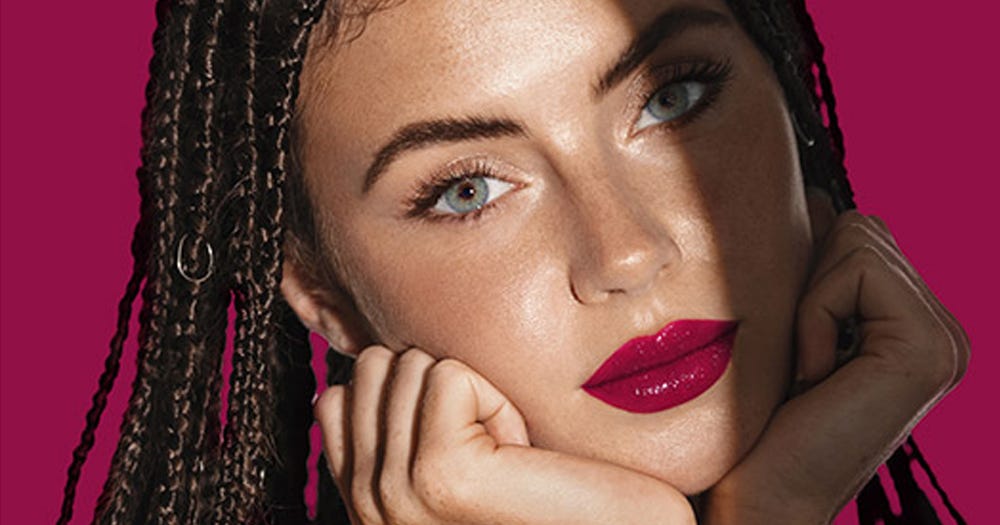 Release your inner Morpho butterfly with Natural Colors Ice lenses. They have a defined blend of dark blues and lighter blues for an almost frosted look. So those of you who are looking to channel your inner Ice Queen you can!
The two-toned blend of our Aquarella Beleza Gray colored contacts capture an effortless mystical look. Two shades of gray have been blended to form this must-try shade. It's a lighter shade than some of our other grays, making it suitable to cover both light and dark-toned eyes.
Bold and beautiful, Hidrocor Safira lenses incorporate the rich blues of a Sapphire stone. This royal blue offers a natural finish without a limbal ring. If you are looking for a very pretty drastic change these lenses can do just that.
For the perfect balance between natural and bold, Natural Cristal contact lenses are a cool minty green-gray that gives you a vibrant lift from your usual shade. Because of the opacity, these lenses suit all eye colors from light to dark.
Solotica, World's Best And #1 Brand For Brown Eyes
Solotica contact lenses are popular worldwide, from even the most A-list names. Kylie Jenner has the most stunning natural brown eyes and still shows off her stunning colored contacts. The beauty of our Solotica lenses is that you can take the deepest and darkest eye shade and completely transform them, while still looking totally natural. With our collection of browns inspired by natural earthy colors, you can also enhance your natural bronze color without straying too far from your original shade. The possibilities are endless and super fun so why not get involved?
If you are sitting there thinking you don't want to miss out, you don't have to! We ship our lenses worldwide, so everyone from all corners of the globe can get in on the hype. Our lenses are made for purely cosmetic purposes, but can also come in your prescription power so if you need contacts to see, you can do so in style. We also offer toric color contact lenses for astigmatism so no one is left out! Don't forget to tag us in your marvellous makeup looks when you get your contacts - @solotica.