Fall has come upon us, and so has an all-new hair trend. The honey-red hair color. We are out with platinum blonde hair and bleached eyebrows and are now fully embracing the cinnamon tones of fall. What better way to take part in fall than to literally look like fall itself?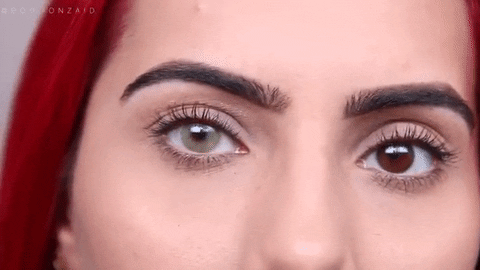 If you have been living under a rock and don't know what honey-red hair is, think of a mix between auburn and ginger. Similar to strawberry blonde with deeper brown tones. All the celebs are sporting this look with Zendaya being one of the first and even Kendall Jenner giving it a go. If you're looking to change your hair to quite possibly the most popular color this year you might want to think about what color eyes you want to fully take on your fall glow. We have put together the best-colored contacts for your new honey-red hair.
The Best Colored Contacts For Red Hair
Let's go through each of the colored contact lens shades and how they will look on red hair!
Hazel Color Contact Lenses on Red Hair
If you are looking for something subtle to match your honey-red hair color, you might want to try hazel-colored contacts. These colors perfectly complement the fall colors and cherry auburn tones of the honey red. The Natural Colors Agata lens has a slight limbal ring to make the dark bronze color pop, mirroring the warm copper tones of your hair. Another contact to try is the Hidrocor Avela lens, with no limbal ring for a more natural look. This will take the spotlight away from your eyes and focus your honey-red hair color, ideal for when you first show off your new hair!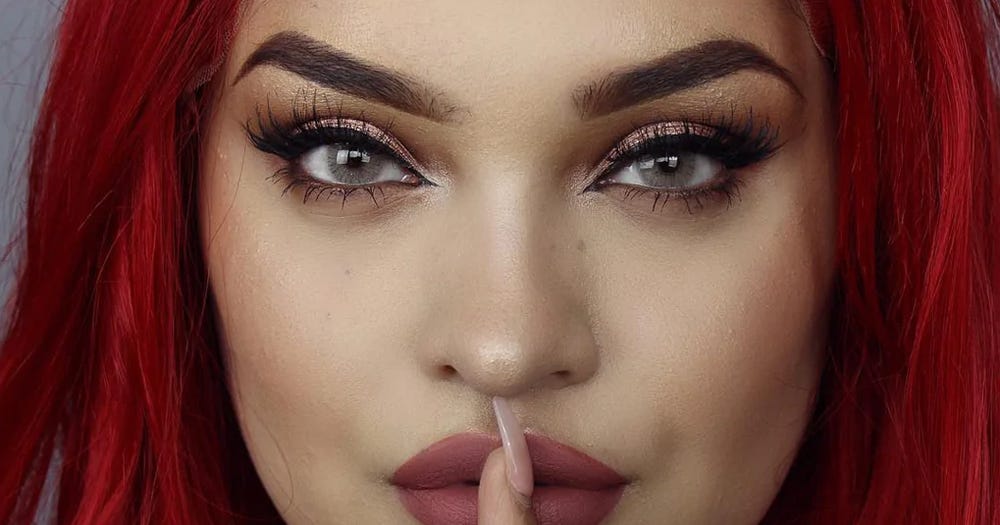 If you're struggling to picture what your honey hair will look like with hazel contacts think back to when the queen herself (Rhianna of course) had her famous red hair. Her eyes are naturally hazel and that looked snapped! Don't fear your look will too!
Green Color Contact Lenses on Red Hair
Naturally, people with honey-red hair and ginger hair suit green eyes. The contrast between the bright warm hair and a cooler skin tone makes such a beautiful combination. Having red hair and green eyes is also one of the rarest combinations in the world. If you want to take on that naturally magical look a green colored contact is the one for you!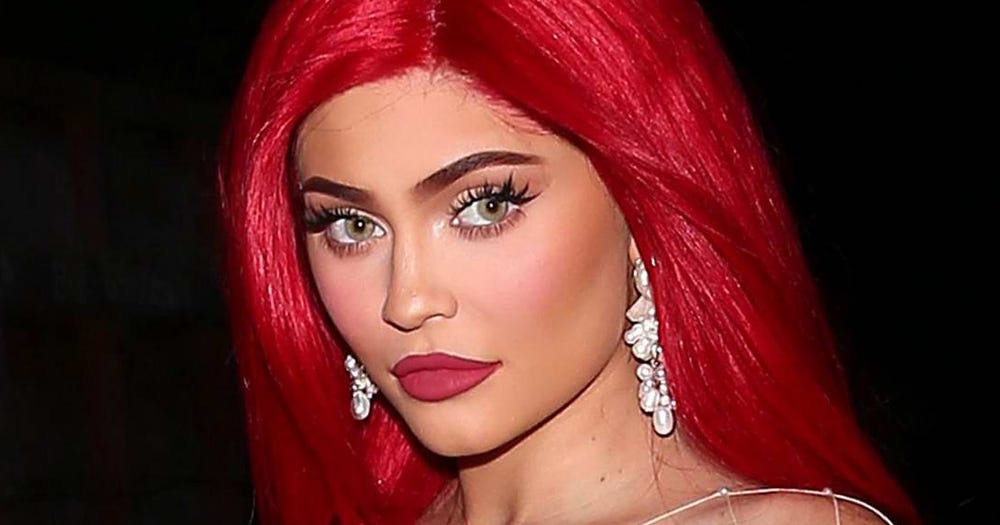 Kylie Jenner's favorite colored contact lenses are from Solotica in the shade Hidrocor Mel. In the photo above, she paired her Ariel-inspired look with these gorgeous lenses as her Halloween dress-up character back in 2020. These honey green color contact lenses complement all skin complexion and can transform any eye color seamlessly including the darkest shade of brown eyes. There is no doubt why Hidrocor Mel is amongst the most popular and best-selling Solotica contact lenses.
If you're looking for a more defined green shade, our Hidrocor Jade lenses are a dreamy natural green color. They don't have a limbal ring for a more natural look, so if you're channelling your inner forest pixie, they will work the dream. If you want more of a stark difference, perhaps you have brown eyes or blue, the Natural Colors Ambar lens has a slight limbal ring for that more defined green color. If you want a bit of inspiration Emma Stone has natural red hair and green eyes. The ultimate example of this stunning look.
Blue Color Contact Lenses on Red Hair
Another extremely rare combination is honey red hair and blue eyes and when we say rare, we mean nearly extinct kind of rare. 0.17% of people in the world have this combination. If you want to know what it's like to look like the rearrest human in the world and have naturally dark eyes you may want to give our blue colored contacts a go!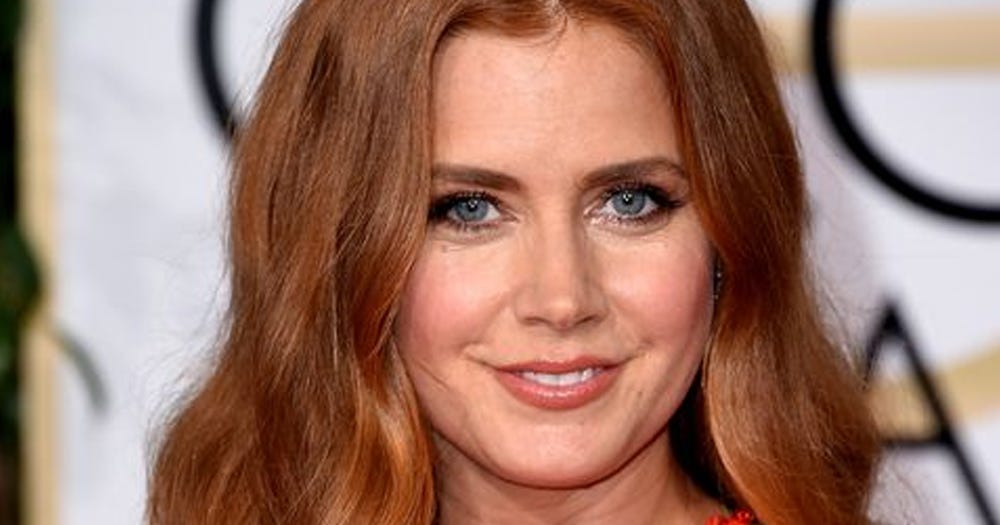 Natural Colors Grafite lenses come with a slight limbal ring, so you can delve into the detail of blues and take hold of the ultimate ocean eyes. If you want a really deep blue for the ideal contrast the Solflex Natural Colors Monthly Topazio lenses have a superb defined ring that blends into a lighter shade of blue.
If you do take this look upon yourself, just feel comfort in knowing you'll have the same look as Nicole Kidman has naturally and Lindsay Lohan!
Where to buy colored contacts for honey red hair?
So now you know what color options you have for your luscious honey red hair color, you might want to know the best place to get them from. Look no further than Solotica. We make sure all our contact lenses are safe and FDA approved. As well as offering fast shipping worldwide. So, what's stopping you? Release your inner forest pixie or Emma Stone alter ego and enhance that glowing honey red hair! Don't forget to tag us in your new lenses - @solotica on Instagram.