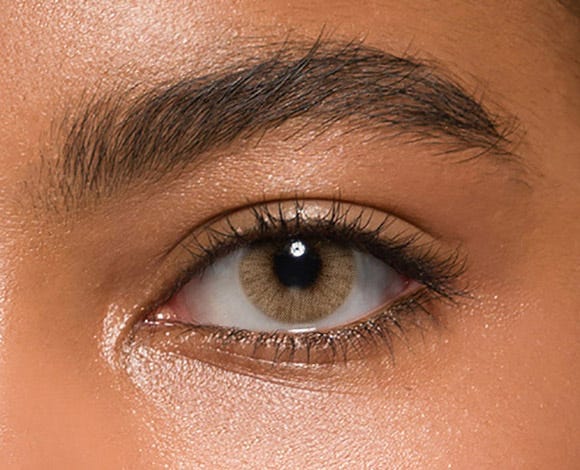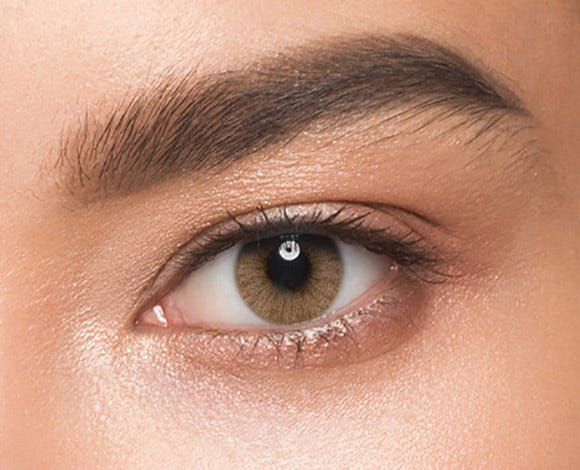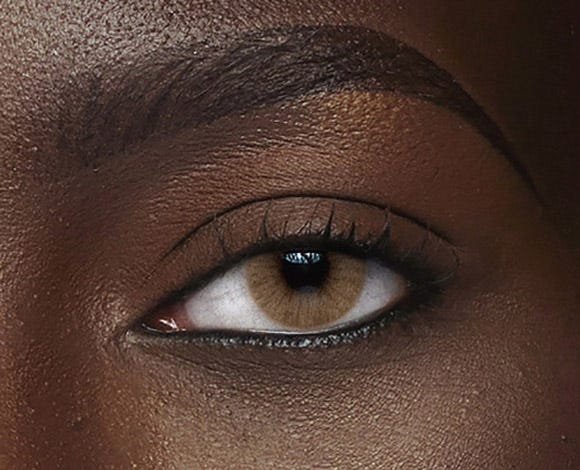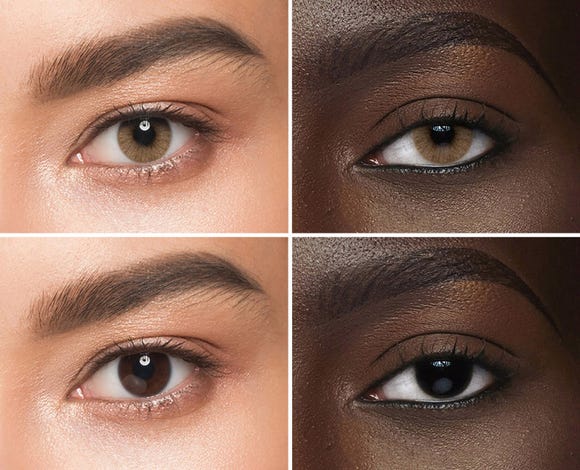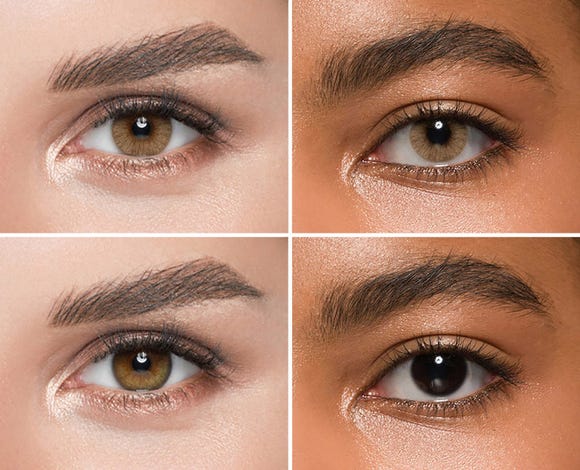 color disclaimer
Color might vary depending on natural eye color, skin complexion, lighting and camera / screen.
Hidrocor Avela - by single lens
Product description
Hazel colored contact lens
Yearly lens
No limbal ring for a more natural look
Base Curve: 8.7, Diameter: 14.2mm
Water content: 38%, Material: Polymacon: 62%
Suitable for daily wear for up to one year
Lens case included
If your power is out of stock and doesn't show please click here.
Solotica Hidrocor Avela
A beautiful hazel color which is both complex and rich, Hidrocor Avela is one of the best-sellers from this collection. Combining a deeper brown color with subtle flecks of yellow, this colored contact complements everyone.
Why wear Solotica Hidrocor Avela?
If you've always dreamed of hazel eyes, then this color is perfect for you. The rich hazelnut brown color is finished off without a limbal ring so your eyes look beautifully natural but with a warm, rich coloring.
Is Solotica Hidrocor Avela suitable for dark eyes?
Yes, as with all of the Hidrocor collection Avela offers unrivalled color coverage transforming even the darkest eye into this beautiful hazel tone.
How long can I wear Solotica Hidrocor Avela for?
Hidrocor Avela lenses are part of the Solotica Hidrocor collection meaning they are suitable for daily wear for up to one year.
What other hazel lenses are popular?
Aquarella Golden Ochre lenses are also an extremely popular choice for hazel eyes, these lenses come as a convenient daily disposable lens. Hidrocor Ocre is also another popular choice with a warmer brown tone when compared to Avela.