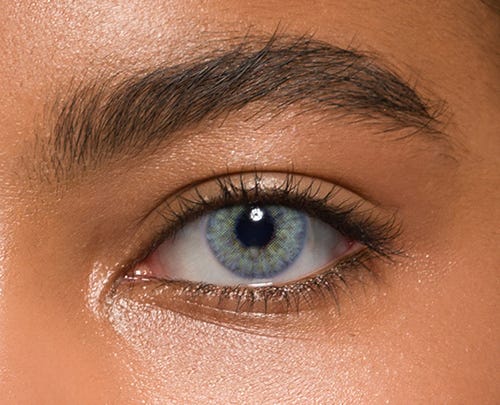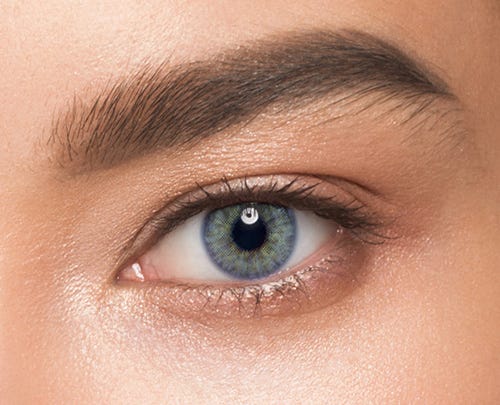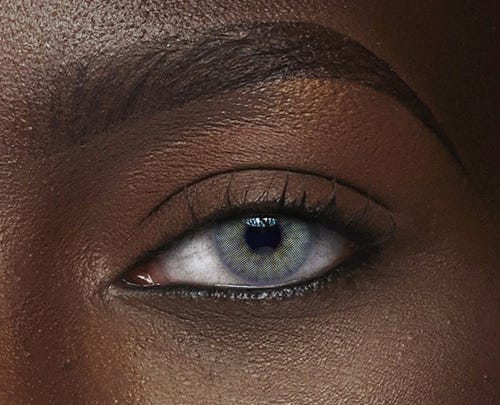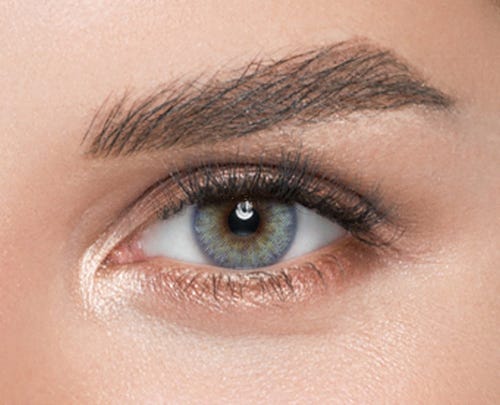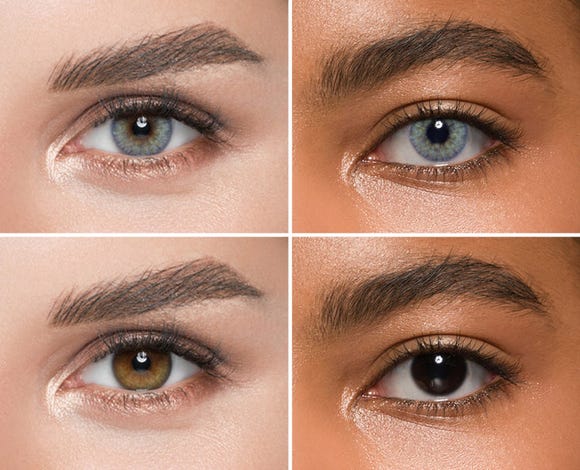 color disclaimer
Color might vary depending on natural eye color, skin complexion, lighting and camera / screen.
Hidrocor Cielo - by single lens
Product description
Blue-gray colored contact lens
Yearly lens
No limbal ring
Base Curve: 8.7, Diameter: 14.2mm
Water content: 38%, Material: Polymacon: 62%
Suitable for daily wear for up to one year
Lens case included
If your power is out of stock and doesn't show please click here.
Solotica Hidrocor Cielo
Hidrocor Cielo is a stunning and unique color contact lens unlike any other. Inspired by the gemstone Cielo, the beautiful marble tone is mimicked effortlessly with the perfect blend of blues and grays to produce the prettiest of blue-gray shades.
Why wear Solotica Hidrocor Cielo?
Hidrocor Cielo is the perfect color contact lens if you're looking for natural blue-gray eyes. The subtle marble pattern on the lens offers a finish that is both alluring and dazzling. Part of the Hidrocor collection, this lens does not feature a limbal ring making the finish of the color extremely soft and natural.
Is Solotica Hidrocor Cielo suitable for dark eyes?
Hidrocor Cielo uses the latest color opacity technology meaning it can seamlessly transform dark eyes into this beautiful blue-gray shade.
How long can I wear Solotica Hidrocor Cielo for?
These lenses are part of the Solotica Hidrocor collection meaning they are suitable for daily wear for up to one year.