2021 saw many makeup trends come and go. Some of which deserve to be kept in 2021 (we're looking at you, lubricant primer), however, we can happily say that there were many trends that we wouldn't say no to bringing into 2022!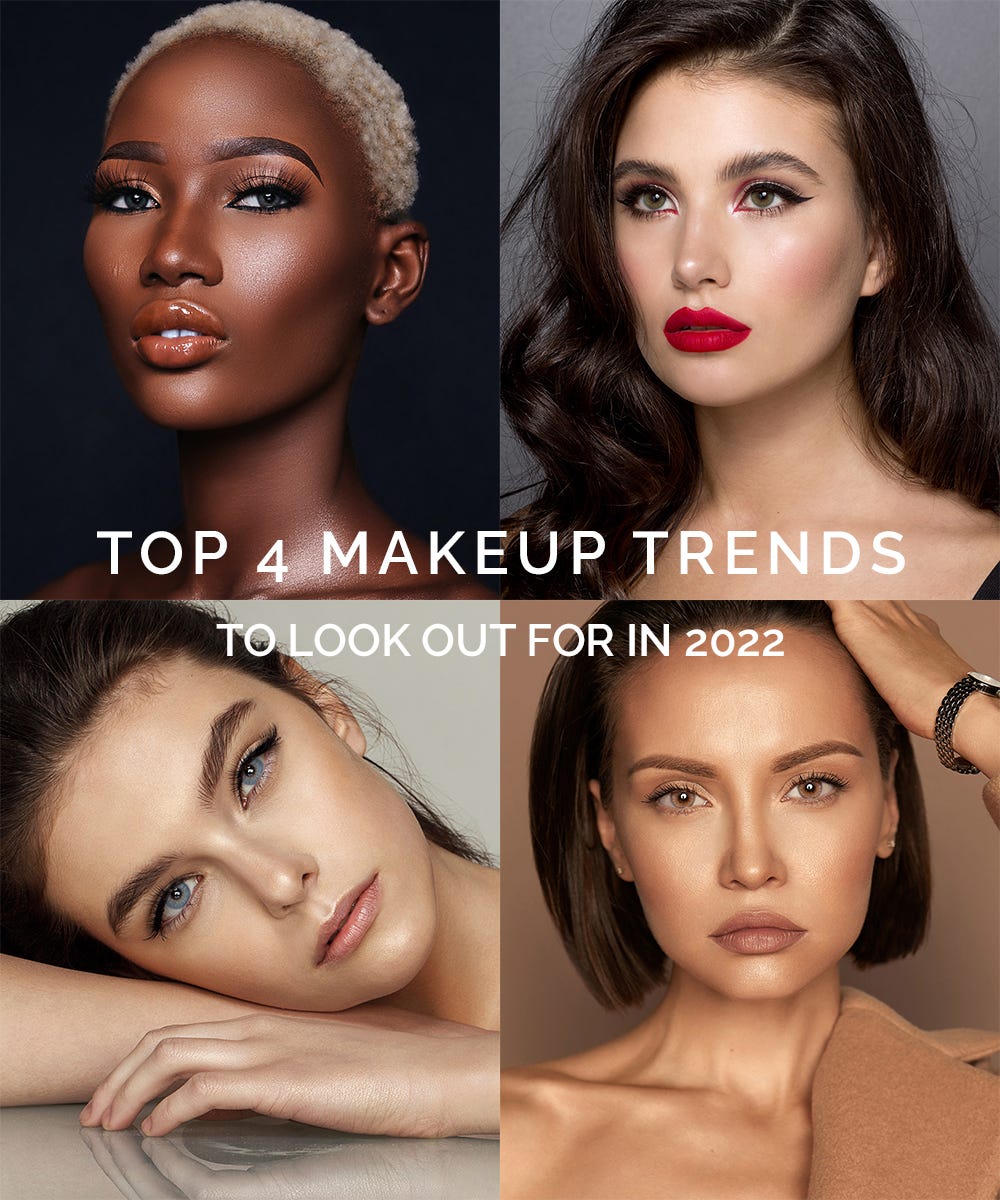 Are you looking for some makeup inspiration for this exciting year ahead? You're in luck! Get your eyeshadow brush at the ready for these top four glamorous makeup trends we will be trying in 2022!
So, let's explore the TOP 4 MAKEUP TRENDS TO LOOK OUT FOR IN 2022:
Trend #1 - No Makeup-Makeup
Move over glitz and glam, less-is-more is making a comeback! Gone are the 2016 style ombre brows and winged-eyeliner stamps, it's all about soft glam in 2022! Soft glam is great for making the color of your eyes stand out, perfect if you are wearing one of our natural color lenses like Hidrocor Ocre! Soft glam has been made famous by influencers like the gorgeous Pia Mia, who loves wearing our Hidrocor Ice colored contact lenses. You can use some of the following techniques to achieve a no makeup-makeup look: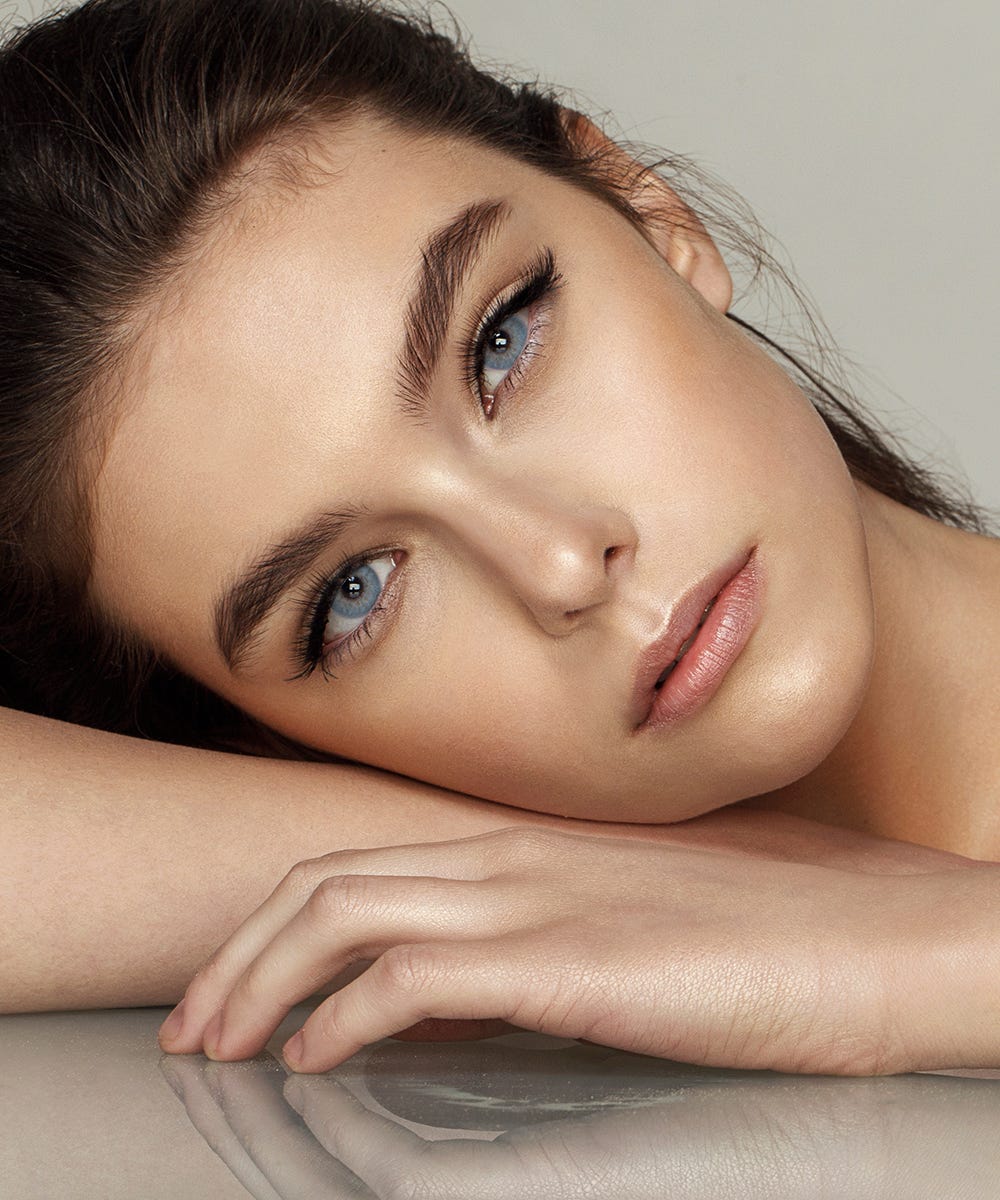 • Use a soft, warm-toned brown shadow in the crease of your eye to create definition on the eyelid
• Use a low coverage base such as a tinted moisturizer
• Fill in the brows with a small, hair-like strokes
Trend #2 – No Base, No Case
You may be aware of the dreaded lubricant primer trend from 2021 that left so many TikTok makeup artists and makeup fans alike feeling baffled… and slippery. You may be asking, why would they even attempt this questionable trend? The answer is simple… The better the base, the better the makeup!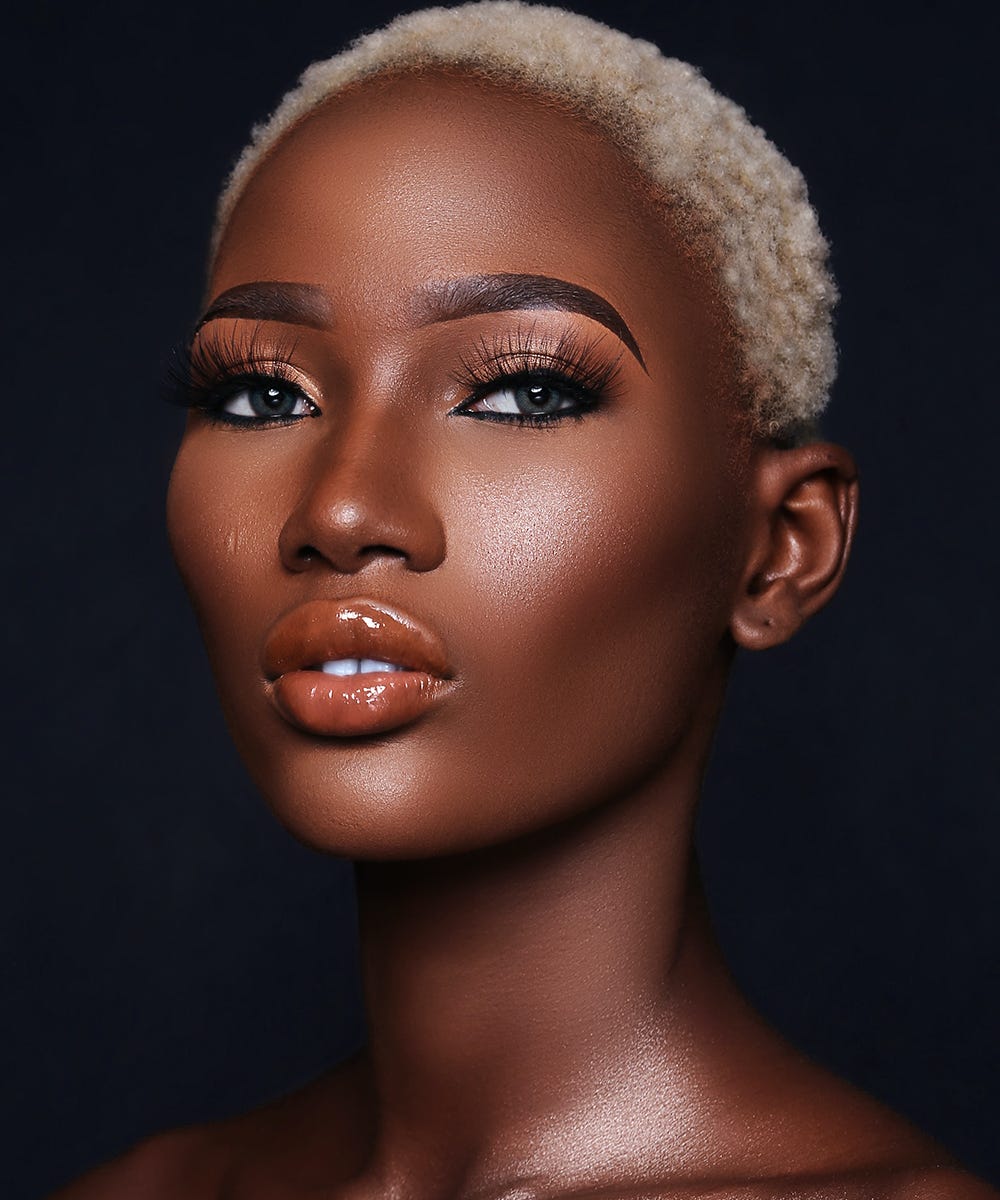 Even the top beauty mogul Kylie Jenner has her own skincare brand with a moisturizer that promises to keep skin smooth and plump, making it the perfect blank canvas for your makeup routine! We know we can't resist treating ourselves to the products Kylie loves. Which is why we will continue to rock her favorite lenses, Hidrocor Mel, in 2022! (After all, she is killing it in the beauty industry!)
Trend #3 – Y2K to Die For
Brown and neutral tones used to be a thing of the noughties and nineties, but luckily this has been brought right back thanks to the nostalgic Y2K fashion trend! Brown eyeliner and brown mascara have returned into our makeup bags for the first time since the teen magazine freebie days and we couldn't be happier about it!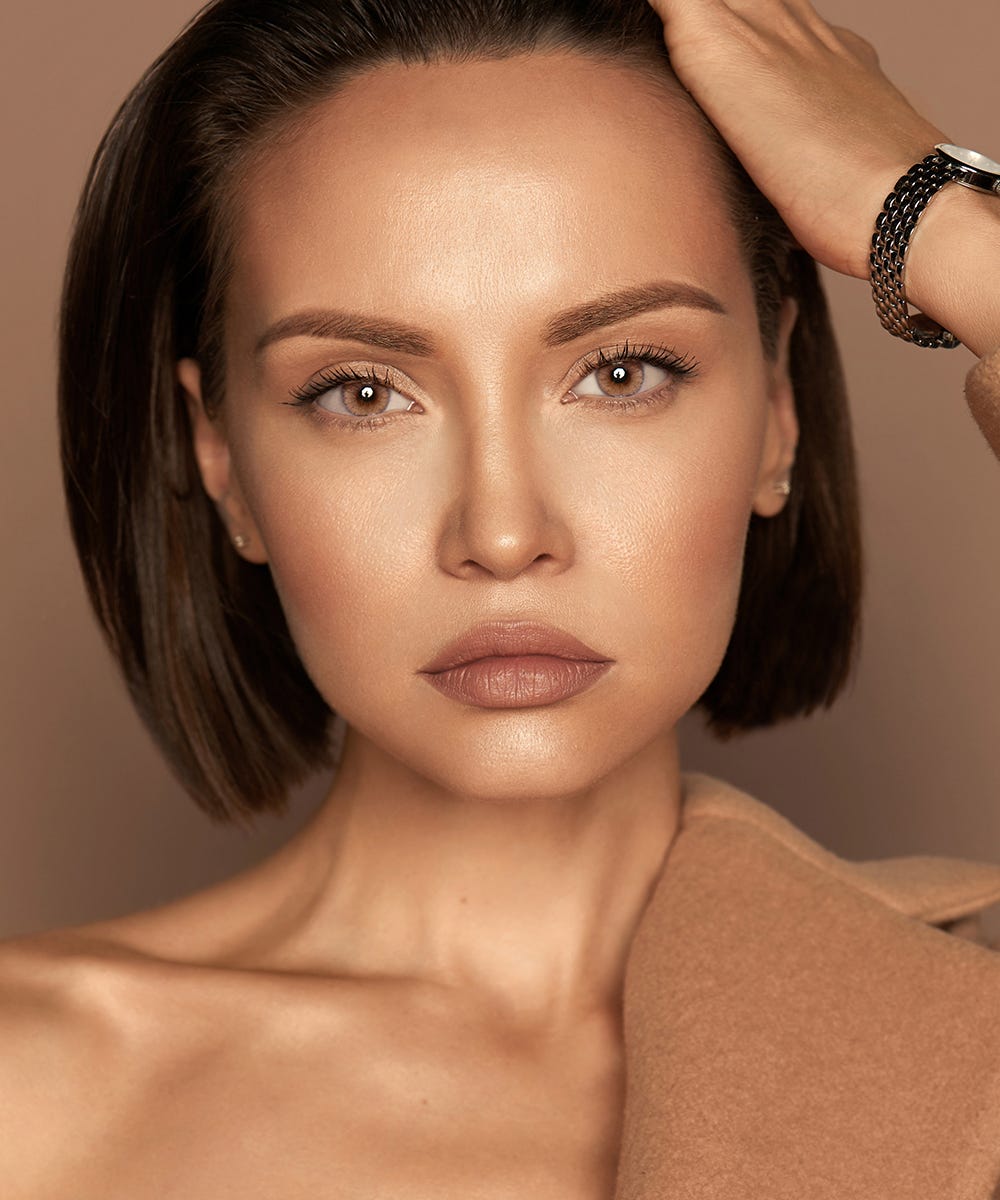 This trend is perfect for those who have brown eyes or love to rock brown contacts such as our Solotica Aquarella Castanha Brown contact lenses from our new Aquarella Quarterly shades range, or the beautiful Natural Colors Avela. A warm brown eye, paired with a chocolate toned eyeliner is sure to melt a few hearts in 2022!
Trend #4 – Graphic Liner
If you don't wish to jump on the less-is-more bandwagon, we're sure that the graphic liner trend will be just the look for you! Whether you're a complete makeup art beginner, or a seasoned eyeliner pro, there are plenty of designs to master that will make your eye makeup bolder than ever. Here are a few ideas of designs to try yourself: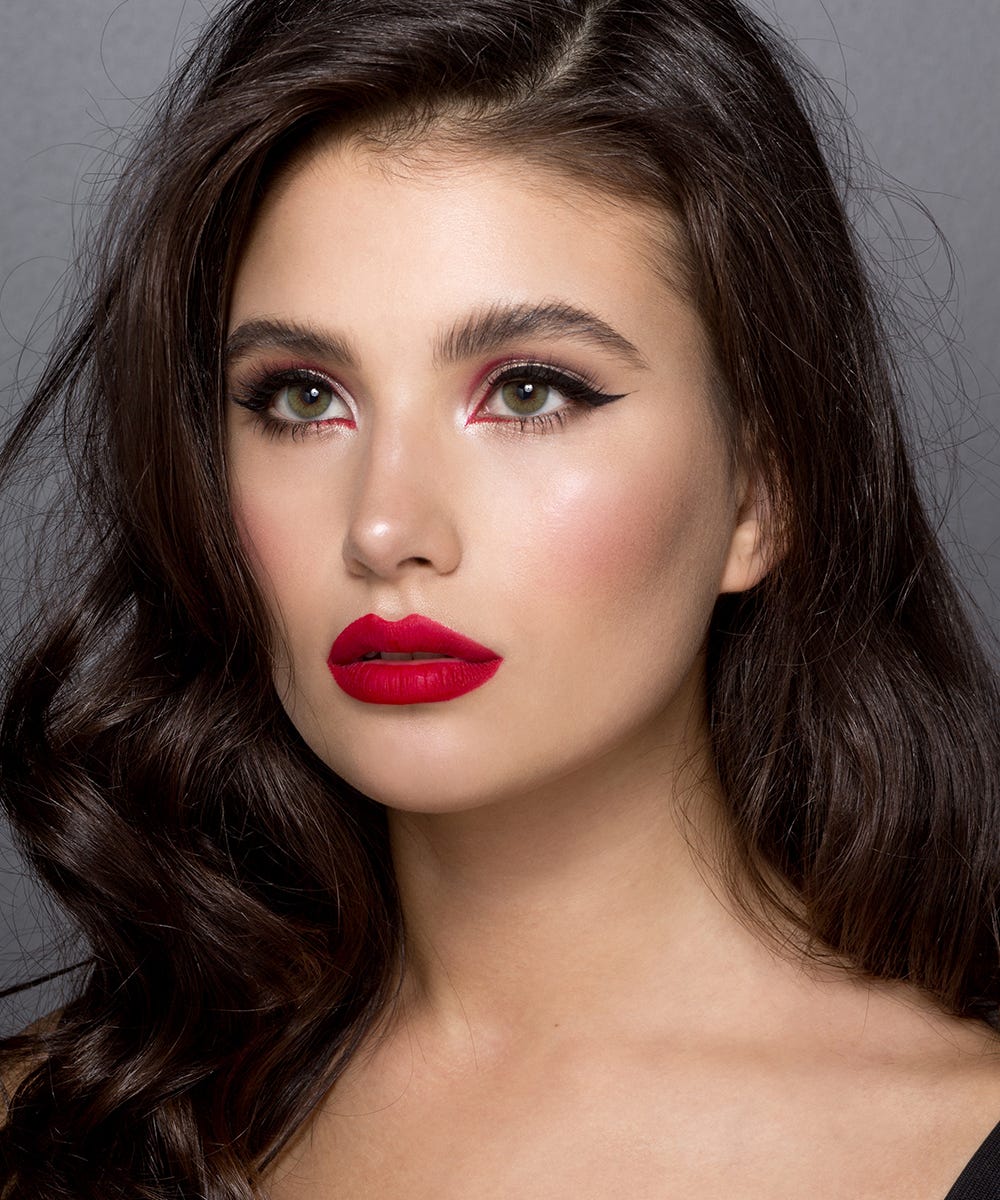 • Double trouble – Make them look twice with this super easy and super glam look! To achieve this, simply draw your regular eyeliner line and then go back to your original line and add an extra flick!
• Check Matte – To achieve this awesome look, draw a thick wing with matte black eye liner. Then, with a thin brush, draw small squares with white liner representing a checkerboard! This may be fiddly, but once you have mastered it, we promise you'll stun the crowd!
• The Butterfly effect – Naturally, the next step up from a cat eye wing is a Butterfly wing, right?! This look requires a steady hand, but it is easy to create a mesmerizing effect! Simply extend your winged eyeliner and draw an outline of a butterfly wing up to your brow bone. Then, take it to the next level by free handing a butterfly pattern design of your choice onto your eyelid!

There are plenty more trends to come in 2022 that will almost certainly be gamechangers for the beauty industry! There's nothing quite like scrolling through your Instagram feed and finding the next trend to incorporate into your makeup routine, especially when paired with some of our incredibly natural colored contact lenses for brown eyes.