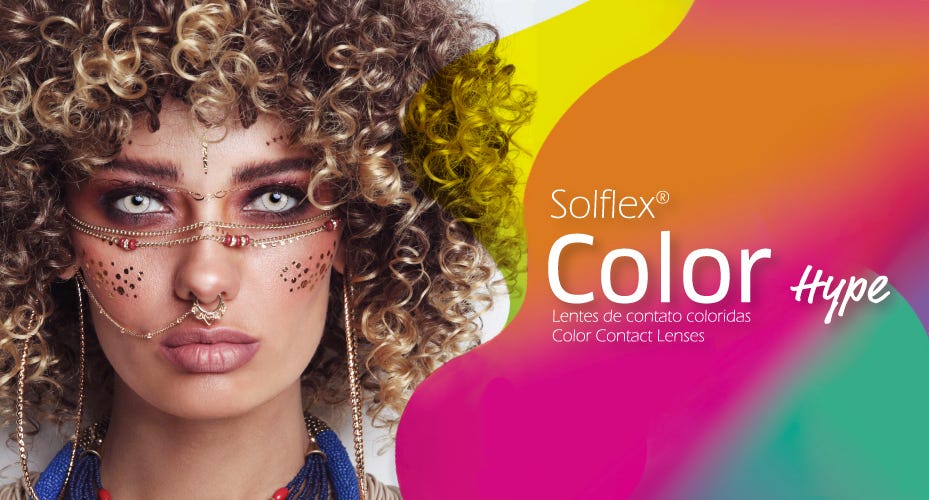 Hype
If you're looking to complete your fancy dress or cosplay outfit and want to transform your eye color then look no further than Solflex Color Hype. This collection uses the same color technology but a much higher opacity than the Hidrocor Monthly and Solflex Natural Colors collections but with unusual and striking color. Bring a new level of realness to your character and really stand out from the crowd!

Solotica Solflex Color Hype lenses are colored contact lenses designed for Halloween, Cosplay, special makeup effects of SFX prosthesis. They come in 3 shades that completely transform the eyes into either yellow (Amarela), white (Branca) or red (Vermelha).
Cosplay lenses are colored contact lenses which are designed to be unique and not look natural. They feature unusual prints or color to complete certain looks and as a fancy-dress accessory.